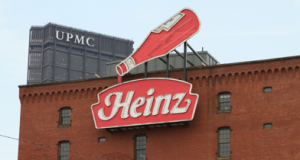 Post-wheel coming off the car, the city of Pittsburgh has been amazing–and not at all what I expected. I've always carried some stereotypical image of an industrial, polluted metropolis. And, indeed, some of the lifers shared stories of black skies hovering over scores of steel mills. But those days are long gone – both the mills and the pollution. This is a tremendously beautiful city. Just ask anyone who has emerged from the Fort Pitt tunnel into a picturesque complex of bridges, rivers, and green hills. I highly recommend a visit. (PNC Park is definitely nominated for the most beautiful baseball setting.) I'm happy to have had just a few days here. I hope to make it back some day.
I've posted new pictures, including images of several folks I've talked to in the last couple of weeks.

Here's a recap of some of the most recent:
In Wheeling, West Virginia, I met Larry, a computer programer who ran much of the data programs at the nearby Bayer plant for over two decades. He was laid off last year and is now going back to school in his fifties, thinking about starting his own web design company. Also met John, a union electrician who's been laid off too many times to count. Some layoffs were expected (upon completion of a job); others were not at all expected. He once drove all the way out to Utah for a job and when he arrived he was informed the project had been canceled.
Highlights from Pittsburgh:
Fernando and Barbara, a married couple – both immigrants, both teachers who have been laid off in the last year. They have yet to tell their two children, ten and eleven, as they don't want to burden them with worries only an adult should carry.
Bob, a private investigator who started his own security firm. The firm had many clients including big corporations that charged Bob with the task of escorting terminated employees from the building. Business dried up years ago so he closed his security firm and started working from home, regulated to private investigations on his own. That eventually slow down so significantly he started living off credit cards and had to file for bankruptcy last year. He lost his home at the end of 2010.
Deep gratitude to all those who gave of their time and experiences. And special thanks to Paul and Pat Sieber for the unbelievable hospitality in Pittsburgh. Still eating the leftovers.
Onward.